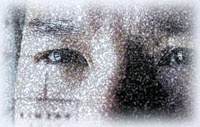 There are four elements needed to diagnose a permanent brain injury.
They are:
One of Acute Signs or Symptoms of the ACRM's definition, of MTBI.:
a) loss of consciousness,
b) change in mental state at around the time of the trauma,
c) amnesia, particularly Post Traumatic Amnesia, or
d) focal neurological deficits.
Neuropsychological Deficits as detailed on a neuropsychological assessment; and
A Person who cognitive function and behavior have changed after the injury
The of diagnosis TBI can be confirmed without a positive imaging study such as a CT or MRI, if these four elements can be proven.  The problem is that in the acute stage, the doctors don't consider the injury serious enough to do a sufficiently detailed inquiry to find and/or document such elements.