A commuter train crashed into the station in Hoboken, New Jersey, leaving one dead and about 100 injured, some of them serious injuries, according to the New York Times article.
An agency employee was on hands and knees pulling people out of the first train car, which was practically destroyed.
The train failed to stop at its terminal and continued on beyond the tracks and onto the concourse. The roof of the structure collapsed, and the platform was severely damaged.
Rail service was suspended into and out of the station. Local ferries and buses began accepting train tickets as a result of the accident, but ferry service was shut down midday. PATH service, the rail line that travels to Manhattan, was suspended after the crash, but returned to service for the Thursday afternoon rush. The train that crashed was traveling from Spring Valley, N.Y. to Hoboken, N.J.
As part of the many injuries that probably resulted from this chaotic train crash, brain injuries are a distinct possibility. A brain injury can occur any time there is a blow to the head or the head crashes into something. Brain injury can also occur if there is a whiplash motion, even without striking anything. This is called an acceleration/deceleration injury.
The greatest damage occurs when the brain is accelerating at a high speed and has to stop very abruptly. The brain is made of a soft material, and the skull surrounding it is very hard. When the brain collides with the skull, it can damage the brain without even striking another object. Of course, the most severe injury will occur when the brain hits something and has to stop abruptly from a high speed.
A great possibility of the head injuries is a coup – contrecoup brain injury. This happens when the brain is in rapid motion toward a point of impact. The brain bounces off of the first point of impact and hits the other side of the skull at a second point of impact.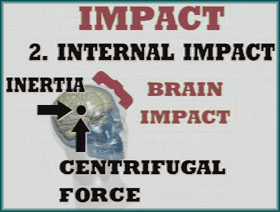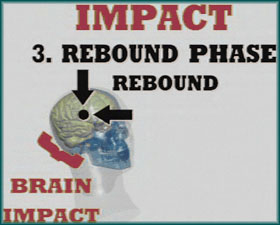 The key to brain injury care is to get the patient to the hospital as quickly as possible. Our thoughts are with the people and families of the New Jersey train crash during this difficult time. Trains present a particular hazard to their passengers because there are no seat belts or airbags. Even driving in an automobile, people have the protection of safety belts and airbags, but in public transportation, such as trains and buses, they lack the traditional safety measures found in automobiles. This is why the injuries are so numerous, and many of them are serious.