ImPACT, a computerized medical device designed to test a patient's cognitive ability after concussion, is the first of its kind to receive U.S. Food and Drug Administration (FDA) de novo clearance.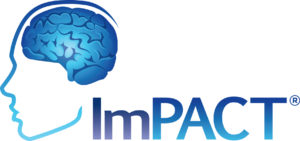 The Immediate Post-Concussion Assessment and Cognitive Testing (ImPACT) and ImPACT Pediatric are intended as part of the medical evaluation that doctors perform to assess signs and symptoms of a concussion.
FDA clearance has been granted under the new category, Computerized Cognitive Assessment Aid for Concussion, which uses an individual's score on a battery of cognitive tests to give a clue about the current level of function after a concussion.
The devices are not intended to diagnose a concussion. Instead, they evaluate a patient's word memory and recognition and reaction time. These areas can be affected by a concussion. The scores are compared to an age-matched control database or to pre-injury scores, if available.
The de novo clearance signifies that the device has met the FDA's premarket qualifications to demonstrate accuracy, validity, and user comprehension for concussion management.
"ImPACT's FDA clearance is a huge step forward for the industry, for athletes and others who are at-risk of concussion-related injuries, as well as for licensed, trained medical professionals everywhere," said Michael Wahlster, Chief Executive Officer of ImPACT Applications, in a news release. "ImPACT Applications has a proven commitment to science, research, and innovation. That is why a global network of hospitals, clinics, youth sports organizations, and professional athletes utilize and trust ImPACT."
The ImPACT software runs on a desktop or laptop and is intended for ages 12 to 59. ImPACT Pediatric runs on an iPad and is intended for children ages 5 to 11. The test should only be performed and interpreted by licensed health care professionals.
"These devices provide a useful new tool to aid in the evaluation of patients experiencing possible signs of a concussion, but clinicians should not rely on these tests alone to rule out a concussion or determine whether an injured player should return to a game," said Carlos Peña, Ph.D., M.S., director of the division of neurological and physical medicine devices at the FDA's Center for Devices and Radiological Health, in a news release.
The device has 14 years of scientific validation and independent evaluation. Also, more than 250 peer-reviewed articles have built ImPACT's trust and value. By receiving FDA clearance, ImPACT Applications continues to pioneer the concussion management field.
The clearance comes at a time when awareness of concussions is increasing vastly. The de novo classification process is a regulatory pathway for novel, low- to moderate-risk medical devices that are first-of-a-kind, for which special controls can be developed in addition to general controls, to provide a reasonable assurance of safety and effectiveness of the devices.
"FDA de novo clearance is one of several steps ImPACT Applications is taking to advance the science of concussion management, and ImPACT Applications looks forward to continuing to enhance the knowledge base," the press release said.